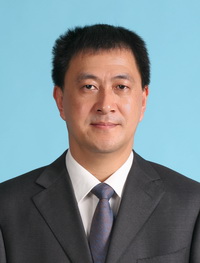 Chinese enterprises are facing the challenges brought by the new industrial revolution and globalization. At the forefront of the country's reform and opening-up, Guangdong province is under intense pressure to upgrade its industriesand enhance the enterprise's competitiveness in the global market. Therefore, it's the historical mission of MBA education to meet the need for management professionals with global vision, sense of responsibility, and acuteness to changes.
Guangwai MBA will commit itself to developing global managers with knowledge and insight of both east and west and adhere to the international MBA education.

While helping you succeed, we will achieve a win-win result. Guangwai MBA sincerely welcomes all students with ambitions and goals. Let us make your dream come true.
— Dr. SUI Guangjun, President,Professor
Guangdong University of Foreign Studies