Guangdong University of Foreign Studies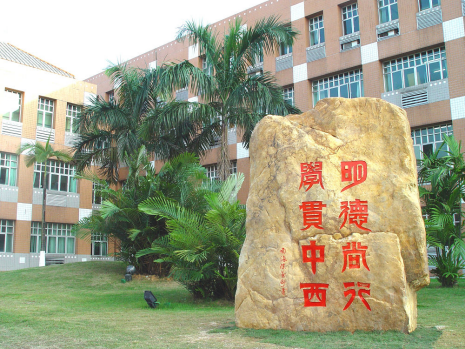 Guangdong University of Foreign Studies (GDUFS) is a key provincial university with distinctive features of internationalization in South China in its education of internationally-oriented personnel and its research on foreign languages & culture, international trade and international strategic studies. Currently, the University offers 56 undergraduate programs (including 14 foreign languages) in eight disciplines, namely management, economics, law, literature, engineering, science, education and art studies.The University upholds the motto of Pursuit of Integrity, Practice and Cross-cultural Learningand defines as its mission the education of high-caliber citizens through the integration of content studies and foreign language training for globally minded graduates with international vision and social responsibility.
The University serves over 20,000 full-time undergraduate students, nearly 3,000 graduate students and over 12,000 international and continuing-education students. It is one of the 19 universities worldwide qualified to provide high-end translation professionals to the United Nations and the only foreign studies-oriented university in the CAMPUS Asia program. With its undergraduate students admitted in the first-round or early admission category through college examination system, the graduation index of this University's graduates ranked top among the universities across China.

MBA Education Center of Business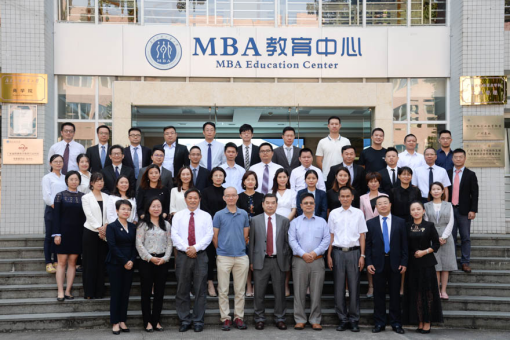 In September 2004, Guangdong University of Foreign Studies decided to set up an MBA preparatory organization led by Sui Guangjun, then vice-president, and attended by the persons in charge of Office of International Cooperation and Exchange and Graduate School of GDUFS. In June 2007, the MBA Education Center of Guangdong University of Foreign Studies was officially established as a college-level teaching unit specialized in MBA training and high-end training. The first enrollment was carried out in the spring of 2008. It has been a ten-year development course so far, and has gone through three stages: MBA Education Center of GDUFS from June 2007 to 4 August 2012; MBA College of GDUFS from September 2012 to August 2014 and MBA Education Center of School of Business of GDUFS from September 2014 to now.
In the past ten years, MBA Education Center has gathered the best teachers and other high-quality teaching resources in the university and has established an international team of actual practice-oriented teachers. The Center actively absorbs international students to form a diverse group of students and devotes itself to building an international MBA education brand. It has trained more than 1,000 high-end management personnel for the international community, who are distributed all over the world and play an increasingly important role in the innovation and development of all walks of life.
MBA Education Center of School of Business adheres to the brand positioning of Global Vision, Cross-border Business Philosophy. It is characterized by Global Vision, English Instruction and is dedicated to cultivating international management talents who integrate China and the west. Therefore, the center actively constructs an international MBA education system which includes a curriculum teaching system, a teacher development system, an international cooperation system, a social service system and a team management system.
"Globalization is the name of Guangwai MBA, so we always put the world in our minds. When it mentions 'Globalization', it means not only 'Global Vision, English Instruction', but also 'Field Immersion, Local Solution'. Although 'we started late, our starting point was at a high level'. The Center won the first place in the MBA teaching qualification assessment organized by Ministry of Education of the People's Republic of China in 2011, and successfully passed AMBA international certification in 2015, becoming the 26th MBA program in China's mainland and the 225th MBA program in the world that has passed AMBA international certification. In 2018, MBA of School of Business of GDUFS passed AMBA recertification successfully. Chinese Advanced Management Education Accreditation (CAMEA) has been officially launched in 2017, and it has obtained the accreditation qualification. The School of Business is taking international certification as its focus to realize the continuous improvement of MBA education quality