On June 1, 2018, Edward SNAPE, the dean of school of business of Hong Kong Baptist University(HKBU), Xu Huang, the head of department of management of HKBU, and Guo Huiju, the executive director of department of management OF HKBU visited our school. The dean of school of business of GDUFS Zhu Wenzhong, and associate deans of school of business of GDUFS Liang Jie and Qiu Weinian received them in Meeting Room 308 in MBA Center.
After welcomed guests from HKBU, dean Zhu Zhongwen briefed them on the history, departments, academic researches, and international exchange programmes of the school and expressed his willingness to cooperate deeply with HKBU. Dean Edward SNAPE then introduced the school of business of HKBU. HKBU is competitive in the following subjects: Human Resources Management, Marketing, Finance, Accounting, and Economics. Edward SNAPE also said that HKBU not only has MBA programme, but DBA programme, which is, different from Phd, part-time programme with relatively fewer classes and more workshops. Two parties proposed to cooperate in such MBA and DBA programmes in the future and negotiated the details of arrangements of exchanges among teachers and students. In the end, Edward SNAPE said that HKBU has established cooperating programmes with famous universities in China mainland, such as Harbin Institute of Technology and Sun Yat-Sen University, and that he wished to establish long-term cooperation with GDUFS.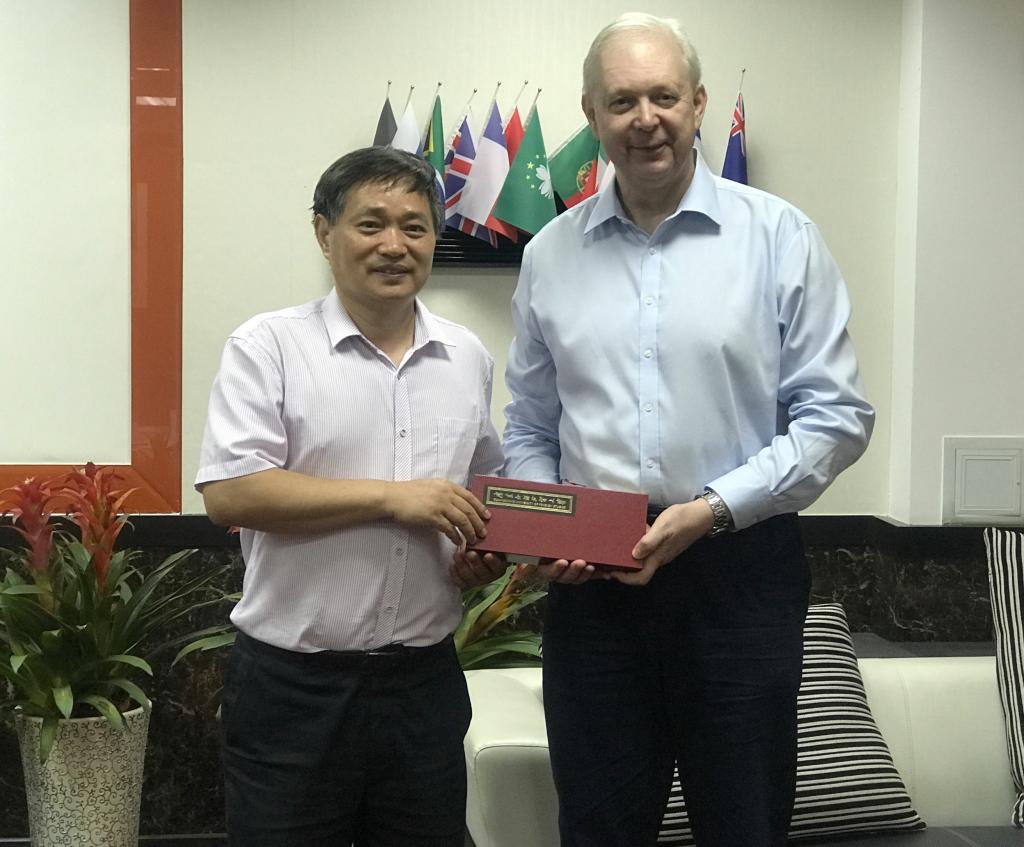 Hong Kong Baptist University, HKBU for short, was established in 1956. It's one of the two most time-honored universities in Hong Kong together with the University of Hong Kong. It is a public comprehensive researching university fully financed by Hong Kong Special Administrative Region. According to the 2015 QS World University Rankings by Subjects, the School of Communication of HKBU ranks among the top 100, and subjects such as accounting, finance, computer science, mathematics, and statistics ranks among the top 200. In 2013, the department of management of HKBU obtained EQUIS and AMBA accreditations, making it amongst the 1% of business schools worldwide accredited by the three leading international accreditation bodies focused on business education (AACSB&EQUIS&AMBA).